Description
Looking for the best aviator sunglasses for big heads? Look no further than our 165mm wide aviator sunglasses. These extra large aviator sunglasses are specifically designed to fit comfortably on large heads, with a 165mm wide frame that accommodates even the largest head sizes. We have stuck with the classic aviator design, complete with metal arms and non mirrored and mirrored lenses, giving you a timeless look that's perfect for any occasion. Whether what brought you here was searching for aviators for big heads, aviators for large heads, or aviator sunglasses for large heads, these sunglasses are the perfect solution.
The polarized lenses reduce glare and enhance clarity, making these aviator sunglasses ideal for outdoor activities. With FDA approved impact resistant lenses, you can be confident that these extra large aviators are both stylish and durable. The UV400 protection ensures that your eyes are protected from harmful sun rays, making these aviator sunglasses for big heads not only a fashion statement, but also a functional accessory. Don't miss out on the chance to upgrade your eyewear game with these best aviator sunglasses for big heads.
Shipping + Returns
FREE SHIPPING on all US orders over $50
Easy Returns.
Your satisfaction is GUARANTEED.
If you are not happy with your purchase, simply email us within ten days of your date of delivery. We'll instruct you on how to return your sunglasses for a refund of the purchase price, minus a $4.95 shipping fee. International sales are final.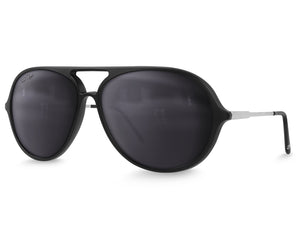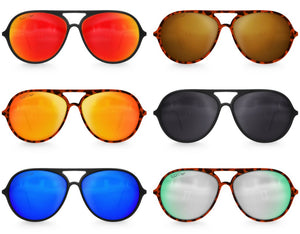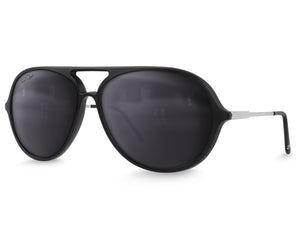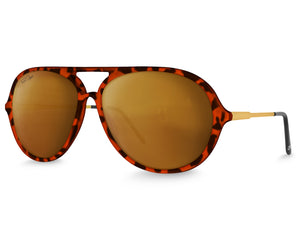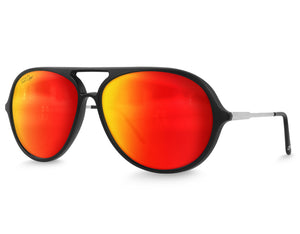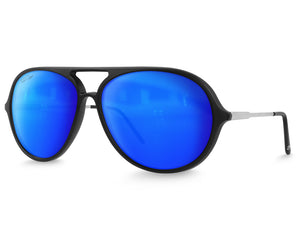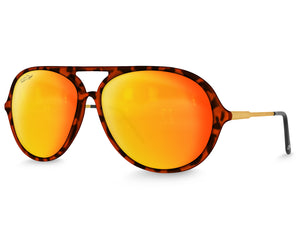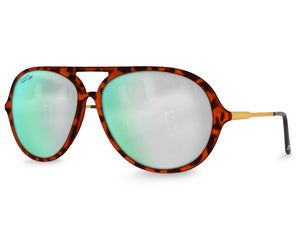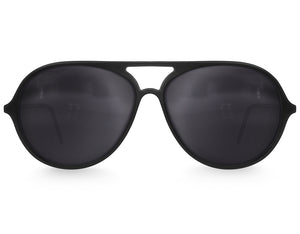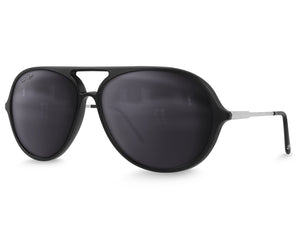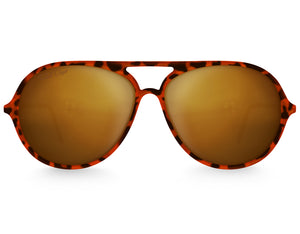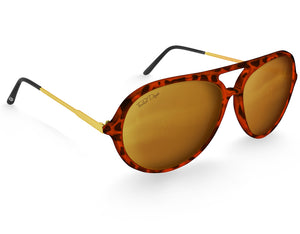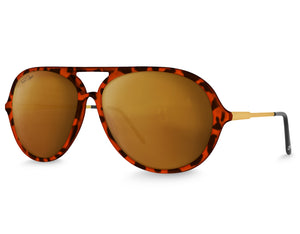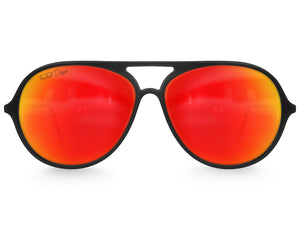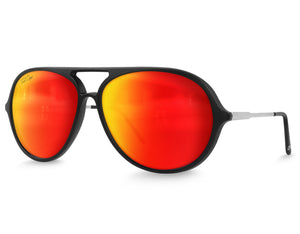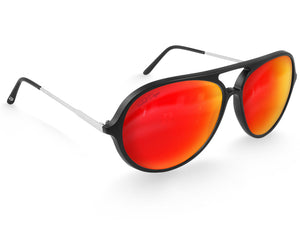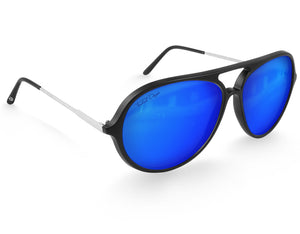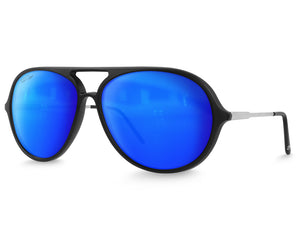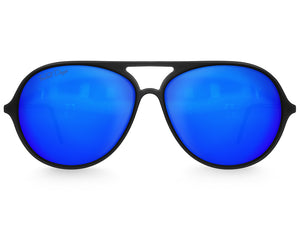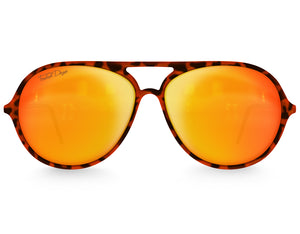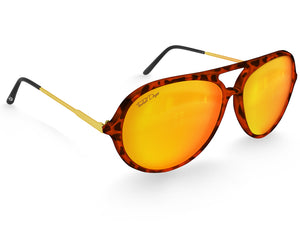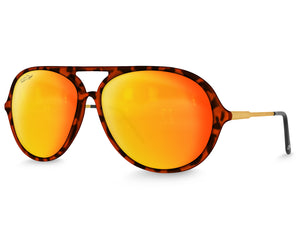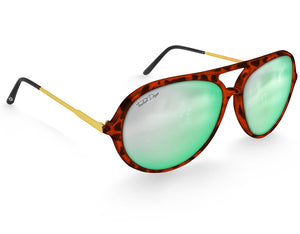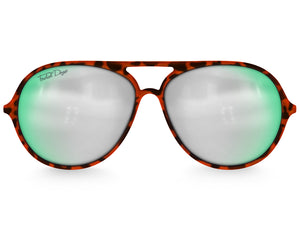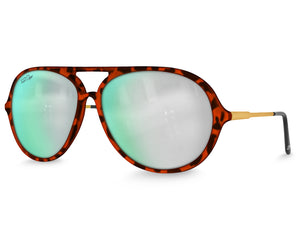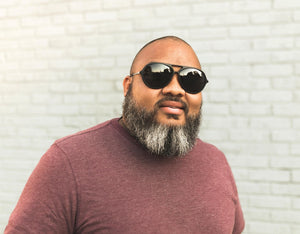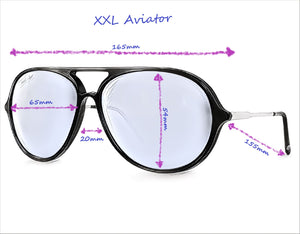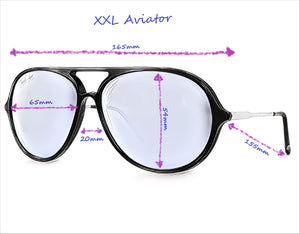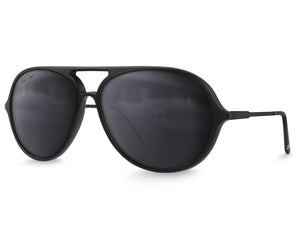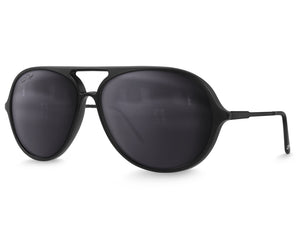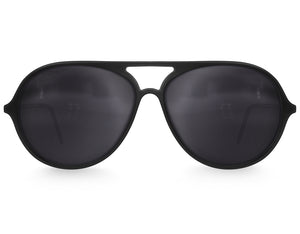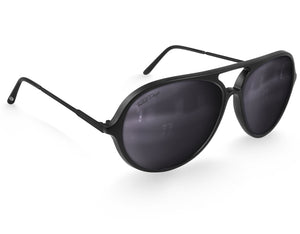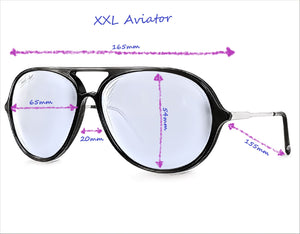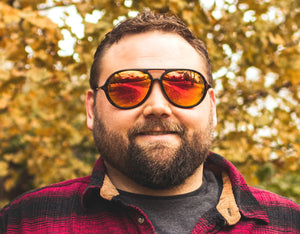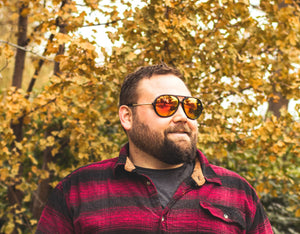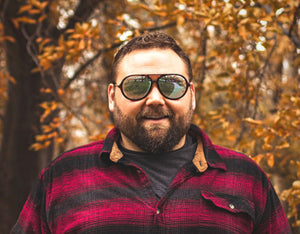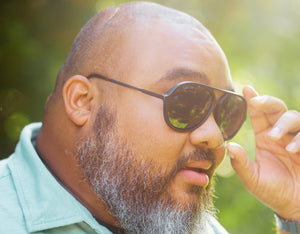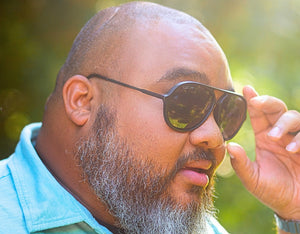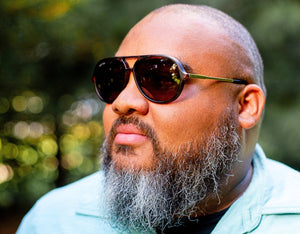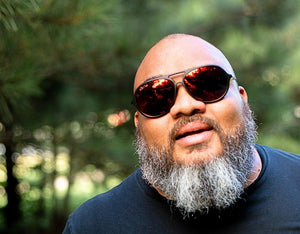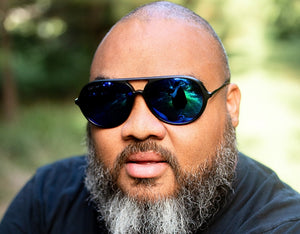 Greatest Glasses Ever
Wow just wow. Just received my first pair of aviators and they are amazing. Ive been searching for sunglasses for my giant head for years. Some are ok but still stretch a bit. These are awesomely "baggy". Take a look at the pictures. You will see there is no stretch in the arm and the arm isnt squeezing into my temple. So I received the first pair and immediately ordered a second pair. You all are doing Gods' work!! **For reference my hat size is 7 5/8.
Tower to Reviewer, come in, Reviewer! ️
Just got a visual on those photos you've transmitted over – and oh boy, you are CLEAR for takeoff in the style department! No squeeze on the temple runway and no stretch on the arms taxiway. That's a 10-4 for a perfect fit for that 7 5/8 airfield of yours!
Double ordering? Looks like you're prepping for some heavy air traffic with those aviators. Keep those skies sunny and your head high – you're cruising at maximum altitude in the style zone!
Stay in the loop and keep those shades flying high. Over and out!
Aviators that fit!!
Best aviators on the market, hands down
I'm loving these shades . Getting a lot of compliments
They fit comfortably on my face. You can see my facial droop. On the left side of my face. I'm a stroke Survivor Just got them i n the mail today. I will get another pair one for vision. To put inprism lenses . And another for the beach while I'm bathing in the sun
Faded Days XXL Sport and Aviator sunglasses
Overall I am very satisfied with my order. I ordered the 2 pairs of sunglasses and 1 hard case separately by mistake, however they were flexible enough to ship them to me together. Although shipping from the U.S. to Hungary costs a lot of money and takes a lot of time, it was worth the money and the wait because these are great products.
Perfection
Shades fit perfectly. I got a big ass head and shades in the stores never fit. I'm gonna buy more asap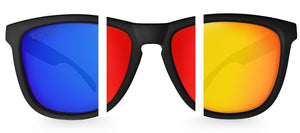 Quality Lenses
Impact-Resistant
All Faded Days sunglasses lenses are made with FDA approved impact-resistant lenses.
Optical Protection
All of our lenses provide full UV400 protection, so that's 100% of all UV-A and UV-B rays, making them the ultimate in protection for your eyes.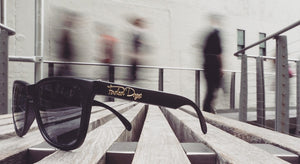 Very, very fast shipping
We don't hang about, our goal is to ship your order within 24 hours (week days) of receiving it. Most days if you order before noon, we will ship your order that very same day. No fulfillment centers, just us because we are independently owned, and that's rare for an eyewear company.
Our extra large aviator sunglasses offer that most sought after, classic style but on a much larger scale. These aviator sunglasses for big heads are 165mm wide, the lenses are made from impact-resistant polycarbonate, and the arms are crafted from durable polished metal. Also, their oversized lenses will offer you maximum sun protection for your precious eyes.

Aviator sunglasses were created for a practical reason, commissioned by the US military in 1935 but have since become a fashion classic. Invented in the 1930s, they remain one of the most popular styles of sunglasses today.

The style of sunglasses known as "aviators" became popular after WWII, when pictures were taken of General Douglas MacArthur wearing them while landing on a beach in the Philippines, these photographs would become some of the more memorable, lasting images of the war.

Since then aviator sunglasses have been a main stay in the fashion world, worn by both rock stars and movie stars alike, and of course good honest folk like you and I.

Our extra large aviator sunglasses were the most requested style for us to make, since we started producing sunglasses for big heads in 2019. The reoccurring theme of many emails received was, "it is impossible to find aviator sunglasses for big heads anywhere, please can you make these next!" So, we did the right thing and built our aviators for big heads.

We designed these aviators for large heads with you in mind. We spaced the polished metal arms 165mm apart, to create more room for a big head. We made sure to include highly polished chrome arms on our extra large aviators to pay homage to the classic aviator style.

Now we have released our aviator sunglasses for big faces, the days of wishing for a pair of aviator sunglasses for large heads are a thing of the past. We proudly present you with the best aviator sunglasses for big heads.

FAQ's
When were your extra large aviator sunglasses released?
We started designing our aviator sunglasses for wide faces in early 2021, they were released in July 2022.

Do your aviator sunglasses for big heads offer UV400 protection?
Of course, all of our aviator sunglasses for big faces offer full UV400 protection, as do all of our lenses across all lines.

Can your aviator sunglasses for men with big heads be worn by women?
Our aviators for big heads can be worn by anyone, so long as your head is wider than average.

Do your aviators for large heads have polarized lenses?
Yes they do, all of our aviator sunglasses for large heads have polarized lenses, probably making them the best aviator sunglasses for big heads available anywhere on this planet.