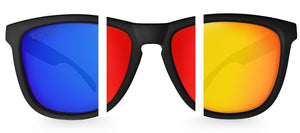 Quality Lenses
Impact-Resistant
All Faded Days sunglasses lenses are made with FDA approved impact-resistant lenses.
Optical Protection
All of our lenses provide full UV400 protection, so that's 100% of all UV-A and UV-B rays, making them the ultimate in protection for your eyes.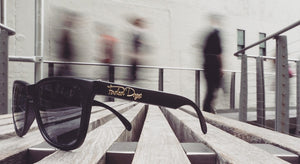 Very, very fast shipping
We don't hang about, our goal is to ship your order within 24 hours (week days) of receiving it. Most days if you order before noon, we will ship your order that very same day. No fulfillment centers, just us because we are independently owned, and that's rare for an eyewear company.
Big heads, big style. Our XXL Big Head Hats and Baseball Caps are here to redefine the game. If you have been relentlessly searching for big head hats or baseball caps for big heads, you can now finally put your search to rest. Specifically designed for your comfort, these XXL hats for big heads not only ensure an excellent fit, but they also look enormously stylish.

Our XXL Big Head Hats are our first venture into the arena of headwear for big heads, and they come by popular demand. Exclusively designed to fit larger head sizes, our original XXL big head hats offer an unprecedented level of comfort, while also giving you a striking look.

Finding hats for men with big heads can be a real challenge. Most brands overlook the need for extra-large hats, and the few that do often compromise style for size. But with our wide-brimmed hats, you get both style and functionality. They won't keep slipping off, won't squeeze your head, and won't give you any discomfort.

Our range of XXL hats for big heads comes with either a black or white logo, offering the perfect fit for larger head sizes. They are the perfect solution for anyone struggling to find hats that fit well on a large head, and in keeping with our standard, they are of course excellent quality

You might already know that big heads need big hats, but finding ones that actually fit well can be a struggle. Our hats for large heads are designed to provide a comfortable and secure fit for those blessed with larger head sizes. Made from high-quality materials, our XXL Big Head Hats are perfect for anyone wanting to protect themselves from the sun while looking fashionable.

Since launching our XXL Sunglasses line in 2019, we have received countless emails from customers expressing their joy at "finally finding sunglasses that actually fit!" Many customers have shared how they were never able to wear sunglasses until they discovered our brand. This is why we will continue to innovate and expand our range of XXL hats for big heads.

Whether you want a stylish hat for a large head or just want to protect yourself from the sun, our men's XXL Big Head Hats are an excellent choice. With it's comfortable fit, range of benefits, and stylish designs, we offer everything you need in a hat. So if you're in search of high-quality hats that truly fit your needs, look no further than our XXL hats for big heads.

What type of caps are best for big heads?
Our XXL Big Head Hats and Baseball Caps are specifically designed for big heads. These caps are both stylish and functional, providing the perfect fit for individuals with larger head sizes.

What size hat for a big head?
Our XXL Big Head Hats are designed to fit head sizes up to 65cm in circumference, which is a size 8 1/4 in US hat sizing.

Can I wear a hat if I have a big head?
Absolutely! Our XXL Big Head Hats are specially designed for larger head sizes, so you can wear a hat comfortably and stylishly.

How can I make my head cap fit better?
Look for adjustable caps or those with flexible bands. Our XXL Big Head Hats are fully adjustable for a better fit.

Is there an advantage to having a big head?
Absolutely! Besides the fact that many people associate a big head with intelligence, our customers find that having a big head means they get to enjoy our stylish and comfortable range of XXL Big Head Hats and Baseball Caps.

Do girls like guys with big heads?
Physical attraction is subjective and varies from person to person. However, confidence in one's appearance can make a huge difference, and our XXL Big Head Hats are designed to help anyone feel confident and stylish.

What are the problems of having a big head?
One common problem is finding hats or headwear that fit comfortably and look good. That's why we've dedicated our brand to creating a range of stylish and comfortable XXL Big Head Hats and Baseball Caps.

What is an average head size?
The average head size for adults ranges from 54cm to 58cm for women and 56cm to 62cm for men.

Are your XXL hats for big heads designed for men or women?
Both! While most of our customers are men, due to larger head sizes on average, we have plenty of female customers who love our sunglasses too.

Will your big head hats squeeze my head?
Our hats go up to a size 8 1/4 , so we hope not. But just in case, they are fully adjustable to get extra inches in the rare cases needed.