A must have!
I got these for use while working on the computer all day but they're also amazing for driving. I recently had a long road trip through some ugly weather and the blue light blocking make it easier for me to see during the cold and gloomy days.
Big Heads Rejoice
I work remotely, my eyes take a beating, and I also happen to have a larger than average head size. It took me awhile to find these and I wear them all day everyday. They are comfortable (even after 10 hours of use) and definitely do their job well.
iam the guy in the walls
i am a big andrew tate fan, and because of this i bought these glasses so i can feel like a nerd. If you are reading this i have beaten my wife today and i will NOT put on my diaper, you are now breathing and blinking you piece of shit. Good luck to you all.
PS:
LOOK BEHIND YOU
Will buy more soon!
They are oversized just the way I've been searching for !! Not only on my face but around my head. Especially how it sits behind my ears is comfortable without the sides looking like I'm stretching it open. When it does that I get really insecure about having a big head, I know it's silly but I'm happy I've found glasses that were made for me big head! XXL is bigger than I imagined so it's loose, but the clear frame is cute which is why I'll keep them. Can't wait to try other sizes in the Blue Light Blocking style!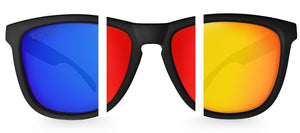 Quality Lenses
Impact-Resistant
All Faded Days sunglasses lenses are made with FDA approved impact-resistant lenses.
Optical Protection
All of our lenses provide full UV400 protection, so that's 100% of all UV-A and UV-B rays, making them the ultimate in protection for your eyes.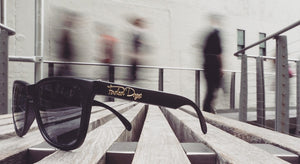 Very, very fast shipping
We don't hang about, our goal is to ship your order within 24 hours (week days) of receiving it. Most days if you order before noon, we will ship your order that very same day. No fulfillment centers, just us because we are independently owned, and that's rare for an eyewear company.
If your day involves long hours in front of computer screens, blue light glasses may be the perfect solution that you need. Blue light can cause digital eye strain & can result in damaging effects to your eyesight. Wearing blue light blocking glasses reduces the amount of blue light reaching your eyes as well as offering relief from symptoms associated with digital fatigue, investing in a pair for yourself is well worth it.

Wearing blue light filter glasses not only helps reduce digital eye strain, but it can also boost the quality of your sleep. Blue light suppresses melatonin production, which is a hormone that aids in regulating when we go to sleep together with when we wake up. By donning these special lenses a few hours before bedtime, you can effectively lessen your exposure to this type of light resulting in an improvement in the duration as well as consistency of your sleep.

When searching for blue light blocking glasses, make sure that they are comfortable along with providing a snug fit. Additionally, consider the visual style of your lenses; clear lenses allow you to maintain optimal vision while tinted or yellow/amber ones block out the most blue light – aiding in reducing digital eye fatigue.

Whatever type of blue light glasses you decide to wear, they can help diminish your exposure to the dangerous blue light while improving your overall eye health.

Do you know about Blue Light Glasses and their incredible benefits? These glasses are becoming increasingly popular because of the astounding effect they have on our eyes, minds as well as overall health. Let's dive deeper into this revolutionary technology to learn exactly why these special lenses are a must-have for anyone who spends time in front of screens, so we can select which are the best blue light blocking glasses for you.

Are you familiar with blue light glasses? Do you know what they are or if you need a pair? Let us take an in-depth look into this. Blue light is well known as high energy visible rays that come from digital screens such as laptops, phones & televisions. Studies have suggested that too much blue light exposure can cause physical & mental distress, from eye strain to headaches, even messing with your body's sleep cycle. Fortunately, there are anti blue light glasses available that limit the amount of harmful blue wavelengths reaching our eyes. Men's blue light glasses, as well as women's, do exactly what their name implies - they filter out a portion of the offending wavelength for healthier vision resulting in improved wellness overall. If you are constantly exposing yourself to blue light, there is help. Blue light blockers can not only alleviate symptoms associated with the radiation but also minimize glare & blurry vision as well as eye fatigue. If you're spending a great deal of time looking at your computer screen, then maybe it's time to consider purchasing a pair of blue light filter glasses.

Harness the power of blue light protection glasses so you can unlock a world of benefits. Enjoy the advantages that come from wearing blue light reading glasses, such as reduced eye strain, improved sleep quality as well as an enhanced level of focus. Whether you're working in front of a computer or scrolling through your phone at night before bed - anti glare blue light glasses can help protect your vision while promoting better overall health.

Wearing blue light glasses has a multitude of advantages. One such benefit is that they can improve your sleep quality by combating the disruptive effects of blue light at night, enabling you to sleep peacefully, resulting in you feeling better rested in the morning. Additionally, blue light blocking glasses are incredibly beneficial when it comes to relieving eyestrain; not only do they help reduce fatigue, but also protect vision clarity in the long run. Over time, wearing blue light filter glasses may reduce your risk of age-related macular degeneration along with blurred vision. Consequently, you will reap a plethora of both short term as well as long term benefits from incorporating this simple precaution in your life.

With the ever-growing selection of blue light glasses, it can be difficult to determine which pair is right for you. Here are some tips on how to choose the perfect set of glasses that will meet your needs:
Picking the perfect blue light glasses for you comes with a few factors to consider. To begin, assess the level of protection that is best suited for your needs—particularly if you are someone who uses electronics often & thus should seek frames offering more extensive coverage. Additionally, do not forget to factor in style when making this investment as it can drastically affect how much use they get. With an endless array of styles to choose from, you should pick a pair that reflects your unique personality along with taste. Moreover, comfort is key; since these glasses will be on your face for hours at a time, they need to fit snugly while not causing any discomfort or irritation. If large-headed individuals are in search of blue light blocking glasses for big heads, they should opt for frames with wider designs to guarantee the utmost comfort together with coverage. By looking at our different size options of glasses for big heads, you will be sure to find the perfect fitting blue light glasses. By keeping these tips in mind while looking at you options, you can be sure that your perfect set will find their way into your hands.

Don't let digital eye strain fatigue your vision. Here are some simple tips to help you maintain healthy eyes while using technology:
If you're frequently experiencing digital eye fatigue, there are a few strategies that can help reduce the severity of your symptoms. Adjusting device brightness levels to ensure comfort & ease-of-view is one tactic; if you find yourself squinting or straining to see what's on the screen it may be too dim. Additionally, taking frequent breaks throughout your day will give much needed relief for your eyes' muscles as well as nerves. To safeguard your eyes against digital eye strain, be sure to take a 20-second break every twenty minutes. Additionally, consider investing in blue light glasses as they aid in filtering out artificial along with natural blue light that can cause discomfort. By utilizing these tips, you'll ensure better comfort during screen time reducing any symptoms associated with digital eye strain.

If you're constantly in front of your laptop or phone, blue light blocking glasses for large heads are an essential purchase. Blue light from both artificial along with natural sources can trigger digital eye strain coupled with headaches. With a pair of blue light glasses though, the amount that reaches your eyes is considerably reduced - meaning not only less eyestrain but also improved sleep habits at night while protecting your vision into the future. After carefully deliberating over the right pair of blue light blocking glasses, make sure that they are comfortable & they fit your personal style. With a bit of research, you can find glasses that will be perfect for you, once acquired you can enjoy all of their advantages

At Faded Days, we specialize in offering quality eyewear together with sunglasses to an often overlooked market: glasses for big heads. Our blue light lenses are designed to protect your eyes from harmful rays while reducing eye strain, also eye fatigue. With our blue light glasses for big heads, you can rest assured that the comfort of your vision is not compromised - no matter how big or small your head may be. Are you looking for blue light blocking glasses but have a hard time finding ones that fit your large head? Look no further, we have got you covered; our blue light glasses for big heads are designed with wider frames to give the best comfortable, secure fit. Our aim is to help keep your eyes healthy while reducing any strain or fatigue from screen use. With Faded Days & our blue light glasses for big heads, we'll make sure you get good restful nights of sleep so all days can be happy and productive.