Sunglasses for all head sizes
because everybody deserves a well fitting pair of sunglasses


The Holy Grail of
Big Head Sunglasses
Affordable
Look tremendous without breaking your bank
No Head Pinch
We make comfortably fitting frames for all head sizes
High Quality
Impact-resistant lenses with UV400 protection
FREE SHIPPING
Free shipping on all US orders over $50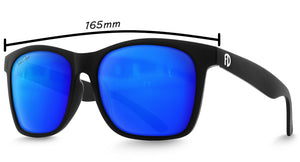 wide sunglasses
We believe that everyone should have a great fitting pair of sunglasses. That's why we offer XXL sunglasses frames, designed for people with wide heads.
SHop XXL
"The Holy Grail ... finally I have found a pair of shades that fit my big melon!"
★★★★★
"Thank you so much for this product, it's so insanely difficult to find sunglasses for us big headed folk and these are absolutely PERFECT"
★★★★★
"Love these glasses finally found a pair to fit my monster head and the fit and finish is spot on."
★★★★★
"They fit my big head. If you have tried unsuccessfully for years to find glasses to fit you, but have been unsuccessful these are the ones!! Get them and you will not be sorry."
★★★★★
Sunglasses for big heads?
Hello, my name is Ben and I want to welcome you to Faded Days
Sunglasses. Since this is something of an introduction, I guess I should tell you what we do here, we make sunglasses. Ah yes, sunglasses glorious sunglasses. But that simple description hardly does justice to the innovative and intricate problem solving we are doing over here, you see, we are specialists. Our area of expertise? We make sunglasses for big heads, yes, the lord's work.
There was a time when you could not find sunglasses for men with big heads. You could scour the internet, typing such search terms as Sunglasses For Large Men, Sunglasses For Wide Heads, or even Sunglasses For Fat Faces into your search box of choice, only to be met with the same answer you would receive if you were to search for "French Military Victories"… no results found. But as Bob Dylan once said, the times they are a changing, and we are leading that change, full speed ahead. If you have searched high and low looking for sunglasses for wide faces, your search is over. If you have had issues finding wide sunglasses that don't squeeze your temples, your search is over. And if you are sick of finding a great pair of shades only to find that they don't fit, because they are not sunglasses for large heads, then guess what, your search is over.
With our specially designed sunglasses for big faces, you no longer have to suffer with ill-fitting eyewear in the absence of wide frame sunglasses, you now have a selection of styles to choose from. Welcome to the new world, a world of choice, a world of men's wide sunglasses designed just for you. As a side note, I should mention, we do also have sunglasses for regular sized heads, but we have made zero innovations in that field, laziness some might say.
Or, if you prefer a more professional tone, here's a bite
sized, no nonsense description of what we do. At Faded Days Sunglasses, we
specialize in providing stylish and comfortable sunglasses for those with large
or wide heads, including an exclusive range of prescription glasses in our XXL
frames. Our unique selection, including sunglasses for big heads, big head
sunglasses, and sunglasses for wide faces, caters specifically to men and women
who often struggle to find well-fitting eyewear. Our sunglasses stand out in
the market due to their unique 165mm width, ensuring a comfortable fit without
sacrificing style. This commitment to both size and quality sets us apart from
competitors, whose XXL sunglasses often barely differ from standard sizes. With
prompt order processing and shipping (orders placed before 1pm EST are usually dispatched the same day), including international options, we ensure you receive your perfectly fittting pair swiftly. Explore our range of Faded Days Sunglasses and experience the difference in comfort and style.