Bought a pair for everyone in the family
We love these sunglasses. Good quality and very reasonable price. They look great on everyone!
Only Faded Days
I am convert from Ray Bans. I can buy 4-5 pairs of Faded Days Polarized for same price as one pair. They don't break or scratch easily . Very comfortable, look good and somehow I never lose them like expensive sunglasses.
Love these glasses
These glasses are an amazing deal for the prize!
3rd pair I have bought
3rd pair I have bought from faded days. Outstanding quality and customer service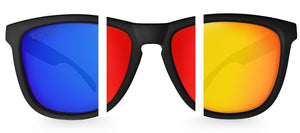 Quality Lenses
Impact-Resistant
All Faded Days sunglasses lenses are made with FDA approved impact-resistant lenses.
Optical Protection
All of our lenses provide full UV400 protection, so that's 100% of all UV-A and UV-B rays, making them the ultimate in protection for your eyes.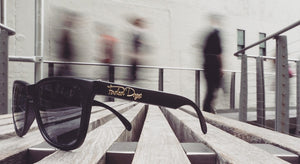 Very, very fast shipping
We don't hang about, our goal is to ship your order within 24 hours (week days) of receiving it. Most days if you order before noon, we will ship your order that very same day. No fulfillment centers, just us because we are independently owned, and that's rare for an eyewear company.
Understanding Polarized Sunglasses and their Benefits for Eye Health
Polarized sunglasses have become a popular choice with individuals who are looking for better eye protection, but also clarity of vision. Still, what exactly are the best polarized sunglasses & more importantly, how do they differ from regular sunglasses? Below, we'll delve into the science behind polarized lenses & explore the benefits they offer for eye health.
What are Polarized Sunglasses?
Polarized sunglasses use a special type of lens technology that eliminates glare from reflected surfaces such as water, snow, & car windshields. This type of lens works by only allowing light to enter the eye from certain angles, effectively blocking out the blinding glare that can cause eye strain as well as discomfort.
How do Polarized Lenses Work?
Polarized lenses are made from a laminate material that contains a polarizing film. This film works by only allowing vertically polarized light to pass through the lens & reach the eye, while blocking horizontally polarized light. This helps to reduce glare and at the same time, improves visual clarity.
Benefits of Polarized Sunglasses for Eye Health
There are several benefits to using polarized sunglasses for eye health. Here are just a few of the most important benefits:
• Reduced Glare: By blocking out glare from reflected surfaces, polarized lenses can help reduce eye strain as well as fatigue. This is especially important for individuals who spend a lot of time outdoors, as glare from the sun along with other sources can cause significant discomfort.
• Improved Visual Clarity: Polarized lenses can enhance visual clarity by reducing the amount of scattered light that reaches the eye. This can help to improve visual acuity, especially in bright light conditions.
• Enhanced Color Perception: Polarized lenses can also enhance color perception by eliminating glare & reducing scattered light. This can help to improve visual contrast as well as detail, making it easier to see objects & details more clearly.
• UV Protection: Our polarized lenses can provide full protection from harmful UV rays, which can cause damage to the eyes over time. This is especially important for individuals who spend a lot of time outdoors, as UV rays can penetrate through the atmosphere causing serious damage to the eyes.
Conclusion
In conclusion, polarized sunglasses are a great investment for anyone looking for better eye protection & clarity of vision. Our polarized sunglasses use special lens technology to eliminate glare from reflected surfaces while also improving visual clarity by reducing scattered light. Polarized lenses also provide protection from harmful UV rays, making them ideal for individuals who spend a lot of time outdoors. With our options of men's & women's, lightweight polarized sunglasses, as well as polarized sports sunglasses, polarized designer sunglasses, including affordable polarized sunglasses, there is a pair of polarized sunglasses that meets everyone's needs & preferences in our collection. Whether you're searching for the best polarized sunglasses, the best polarized sunglasses for men or women, plain black polarized sunglasses, or even cheap polarized sunglasses, we have many options available. Investing in polarized, UV protection sunglasses is a valuable step in maintaining good eye health.