Best Glasses/Company Ever
It was less than 1 week away from my wedding/elopement when Ben noticed that I may have selected the incorrect replacement arm on my order. You see, I might have broken my Husband's brand new pair of glasses that he got from my brother for his birthday. I was mortified that I broke them because he FINALLY found a pair of sunglasses that fit his wide face/head. His old pair of glasses hugged his temples too tight and gave him headaches all the time. So finding these glasses was a game changer. Anyway - Ben saw that I chose the wrong arm and he fixed it immediately. He also sent the package in a timely manner and it was delivered the day before we left to elope. So thank you all at Faded Days, including the heroes Nancy and Remington! Ya'll have a solid crew there at Faded Days and our family is so grateful that they found your glasses! Everyone is wearing them now, all 5 of us! Thank you Thank you Thank you from the bottom of my heart.
Awesome Replacement Arm
Thanks for this replacement arm. It works great and was easy to install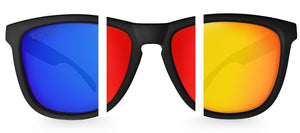 Quality Lenses
Impact-Resistant
All Faded Days sunglasses lenses are made with FDA approved impact-resistant lenses.
Optical Protection
All of our lenses provide full UV400 protection, so that's 100% of all UV-A and UV-B rays, making them the ultimate in protection for your eyes.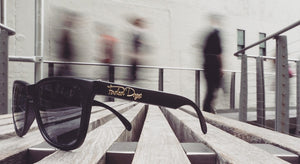 Very, very fast shipping
We don't hang about, our goal is to ship your order within 24 hours (week days) of receiving it. Most days if you order before noon, we will ship your order that very same day. No fulfillment centers, just us because we are independently owned, and that's rare for an eyewear company.