Description
Introducing Faded Days 145mm wide "Large Sunglasses for Men or Women with Large or Wide Heads" - the epitome of style, comfort, and inclusivity. Designed for larger and wider faces, these wide sunglasses offer unparalleled sophistication and fit for both genders.
Our large frame sunglasses are robust, sleek, and versatile. The large black sunglasses exude timeless elegance, adding an enigmatic allure to your everyday look. For the ladies, our large sunglasses provide that much-desired roominess without compromising on style.
We pride ourselves on crafting the best sunglasses for large faces, striking the perfect balance between masculine toughness and fashionable flair. With our wide and big sunglasses range, we provide ultimate protection and comfort, accommodating the 'one size does not fit all' belief.
Embrace the sunshine with Faded Days large sunglasses, experience the perfect fit, and redefine your style today.
Shipping + Returns
FREE SHIPPING on all US orders over $50
Easy Returns.
Your satisfaction is GUARANTEED.
If you are not happy with your purchase, simply email us within ten days of your date of delivery. We'll instruct you on how to return your sunglasses for a refund of the purchase price, minus a $4.95 shipping fee. International sales are final.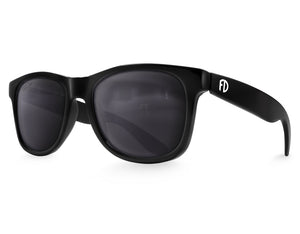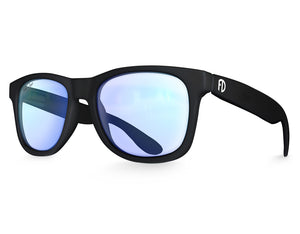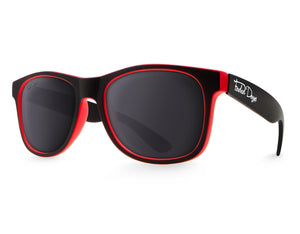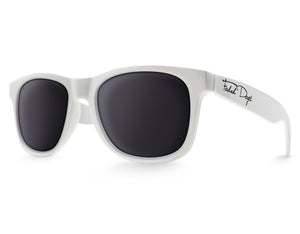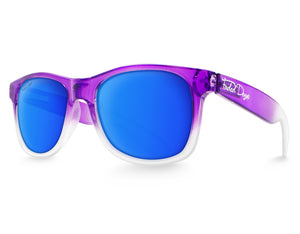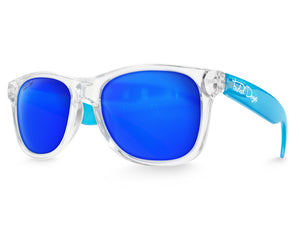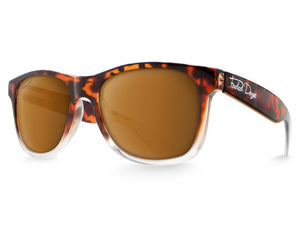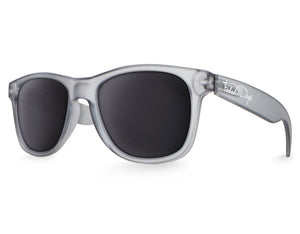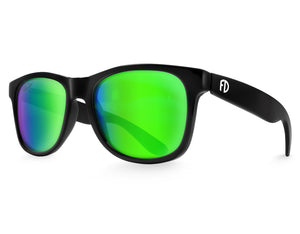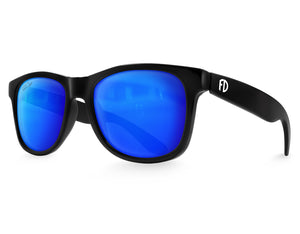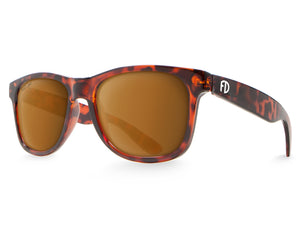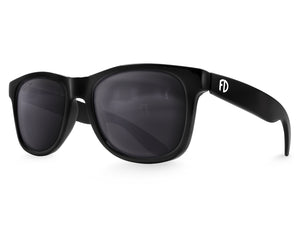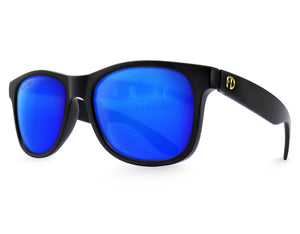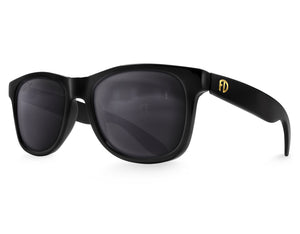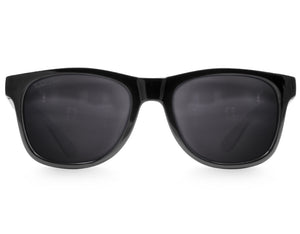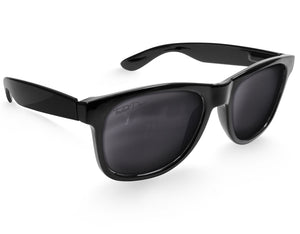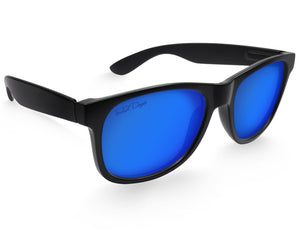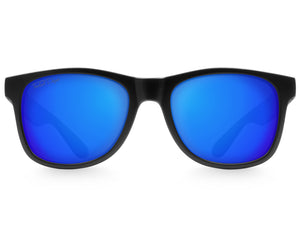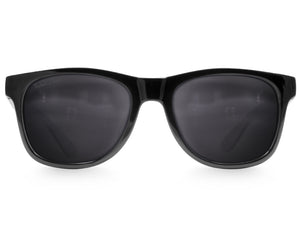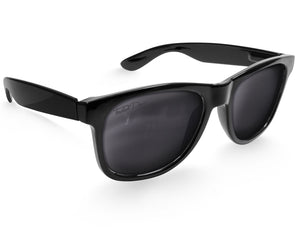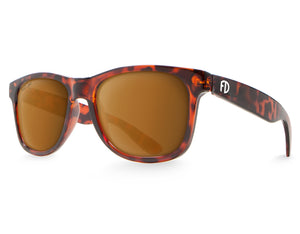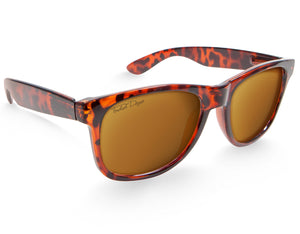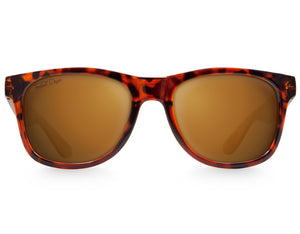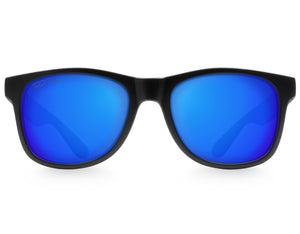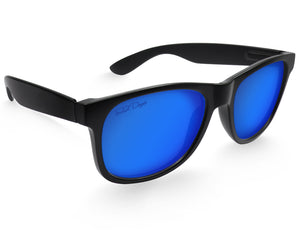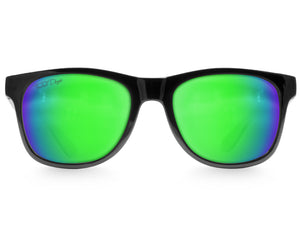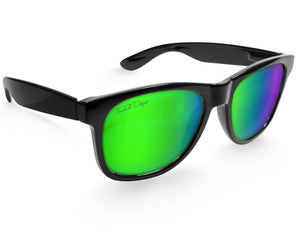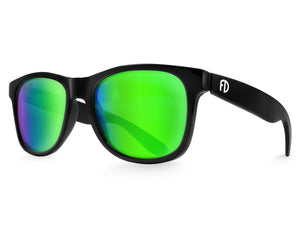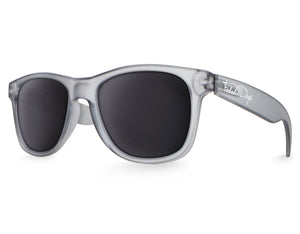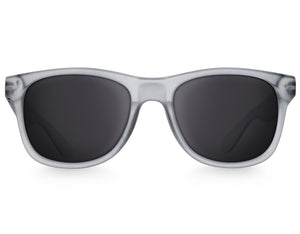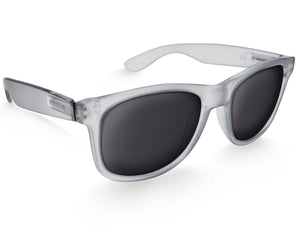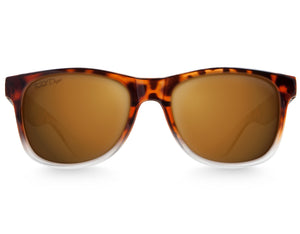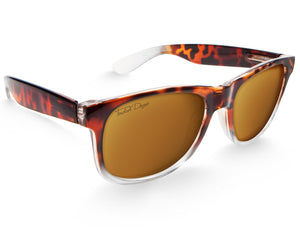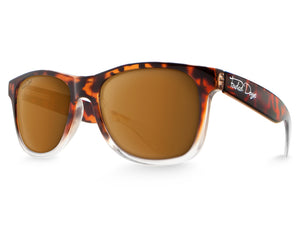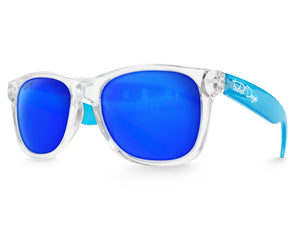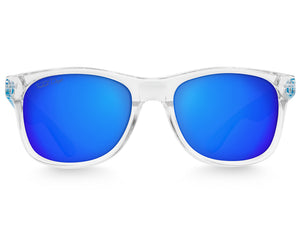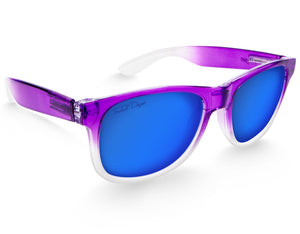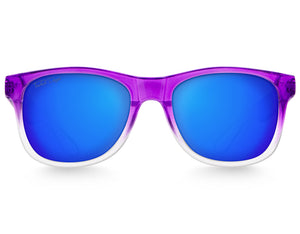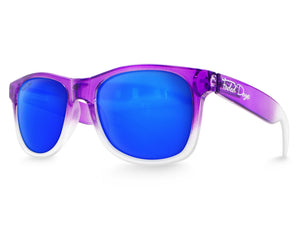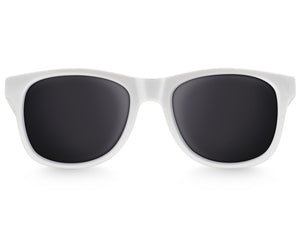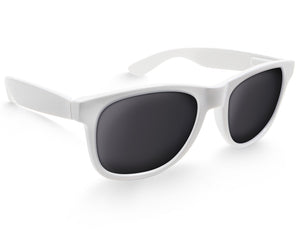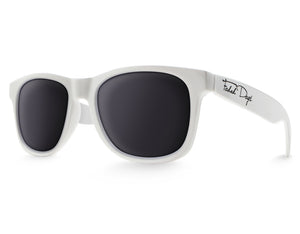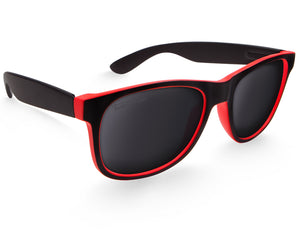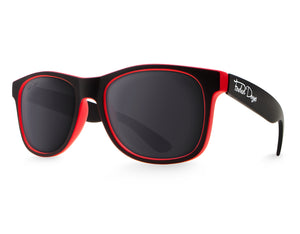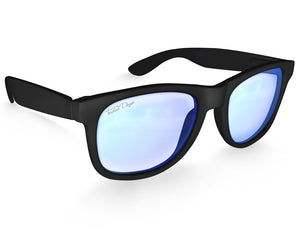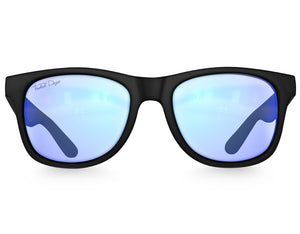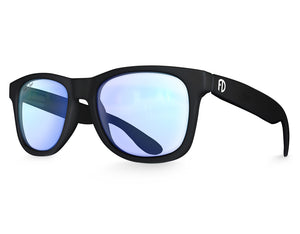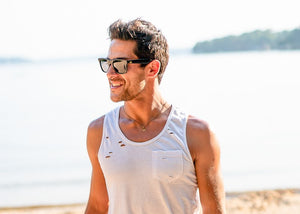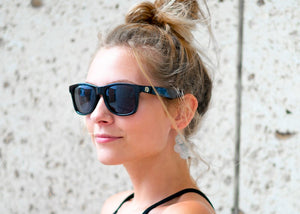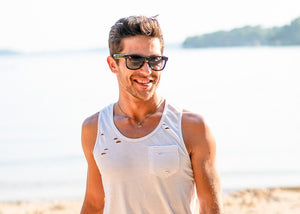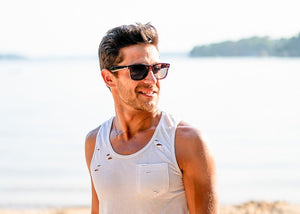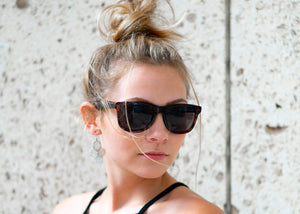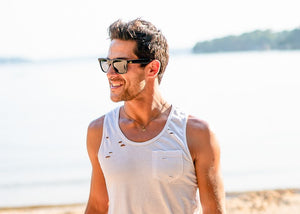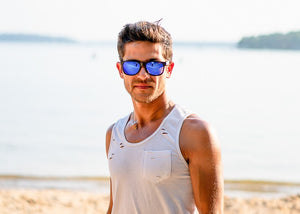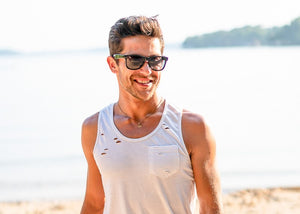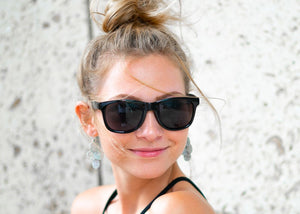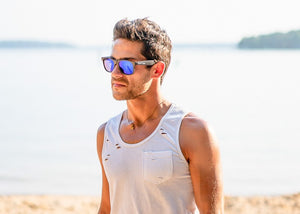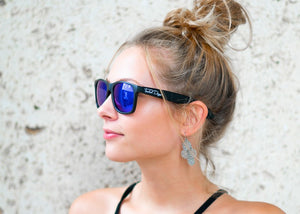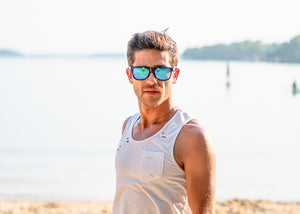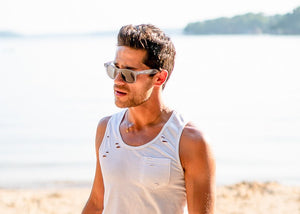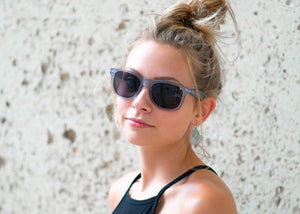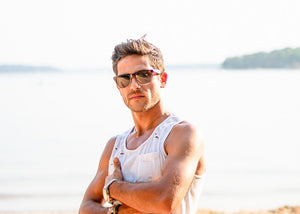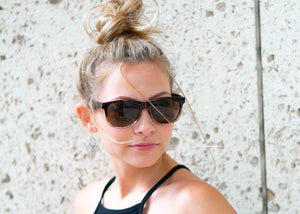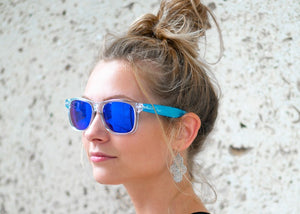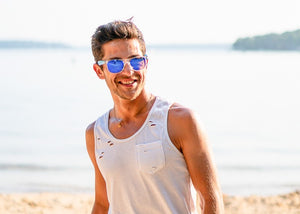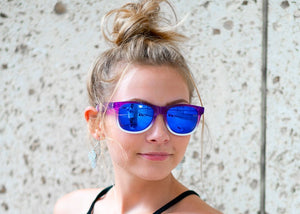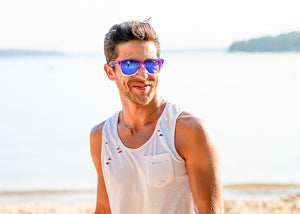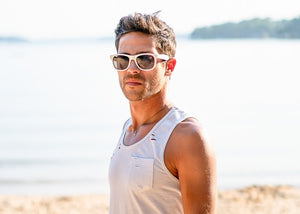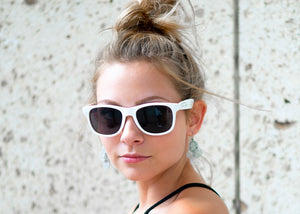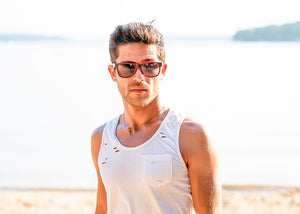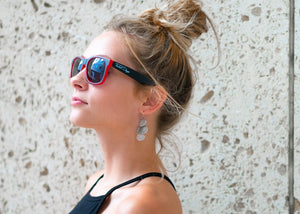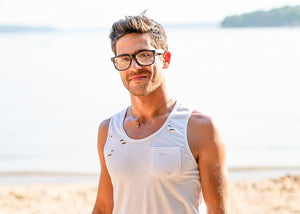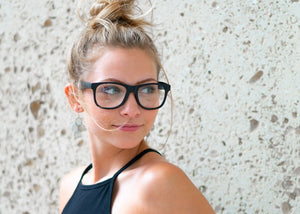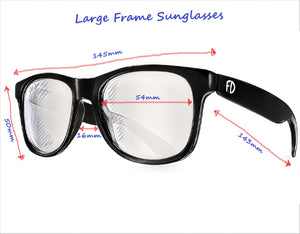 Fit well on my head.
Looks good.
Great to hear that those shades are fitting like a glove and looking sharp! It's like they were made just for you. Keep turning heads with that perfect combo of comfort and style
They fit great
But they broke fairly quickly. I bought in September 2022 and they broke mid-June. I wasn't even wearing them. I've purchased multiple pairs from FD and they all tend to break within 6 months.
Comfy Fit and Great for Eye Strain
I had a pair of blue light blocking glasses from another manufacturer that was just a bit too tight and pinched my head. I've bought a few of the Large frames from Faded Days over the years and was thrilled to see a blue light blocking option with that frame size. They're as comfortable as a pair of the sunglasses (which is to say very comfortable!) and do a great job blocking blue light over the course of a work day!
Cool color
Love the color, nice fade into the change of the other color. Love the mirror lenses. I get compliments all the time. This is my 2nd pair in this color and my 7th pair purchased. Plus sizes and these fit my face comfortably.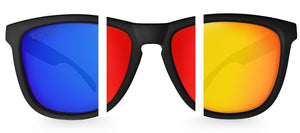 Quality Lenses
Impact-Resistant
All Faded Days sunglasses lenses are made with FDA approved impact-resistant lenses.
Optical Protection
All of our lenses provide full UV400 protection, so that's 100% of all UV-A and UV-B rays, making them the ultimate in protection for your eyes.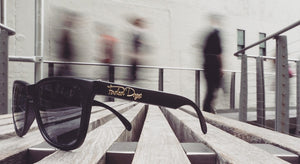 Very, very fast shipping
We don't hang about, our goal is to ship your order within 24 hours (week days) of receiving it. Most days if you order before noon, we will ship your order that very same day. No fulfillment centers, just us because we are independently owned, and that's rare for an eyewear company.
Discover an unparalleled fusion of style, comfort, and functionality with Faded Days' "Large Sunglasses for Men or Women with Large or Wide Heads". Specifically designed with inclusivity in mind, these wide sunglasses effortlessly cater to those in need of a little more space.
These large sunglasses are the epitome of effortless chic, offering a perfect blend of sophistication and comfort for both men and women. With their expansive coverage and stylish design, they are an absolute must-have for those with larger features. They not only enhance your style but also provide the fit you've been longing for.

As the leader in large sunglasses for men's and women's needs, Faded Days understands the challenges of finding the right fit. That's why our large frame sunglasses are meticulously crafted to accommodate larger and wider heads without compromising on style or comfort.

Our large black sunglasses are the embodiment of timeless elegance. The frames are robust yet sleek, ensuring they suit a variety of face shapes while providing that much-desired roominess. Moreover, their dark, high-quality lenses add an enigmatic allure to your everyday ensemble.

Struggling to find the right fit in women's sizes? Our large ladies sunglasses might just be the solution you've been looking for. With a wider frame, they provide comfort without compromising on the chic factor.

The "best sunglasses for large face" - that's a title we've earned and take pride in. We've put in the time, research, and care to craft sunglasses that not only fit comfortably but also elevate your style. Our large sunglasses for big heads are a testament to our commitment to cater to the 'one size does not fit all' belief.

And gentlemen, if you've been on the hunt for the perfect men's sunglasses for a large face, your search ends here. Our design strikes the ideal balance between masculine toughness and fashionable flair.

Our offerings also include the best wide sunglasses and big wide sunglasses, designed with a broader frame and lenses to provide the ultimate protection and comfort. With Faded Days, you can rest assured that you are investing in quality, style, and a fit that feels custom-made for you.

So, why wait? Embrace the sunshine with Faded Days' large sunglasses for men or women with large or wide heads. Experience the comfort of a perfect fit and the confidence that comes with knowing you're wearing the best. Join the Faded Days family and redefine your style today.
If you're looking for large sunglasses that provide comfort beyond what you've ever experienced, then our wide sunglasses are the perfect option. With a frame width of 145mm, these sunglasses for big heads are designed to fit a large face and will be an absolute delight to your eyes.

Our Faded Days Large Sunglasses are perfect for you if you have a regular sized head and you want a slightly over sized look, or if you find regular sized glasses to be just a little small. If you have real difficulty finding big head sunglasses wide enough for your face then you probably want to take a look at our 165mm XXL sunglasses for big heads or our 155mm big head sunglasses. These 145mm are like entry level wide sunglasses.

As you would expect from Faded Days, we have crafted these 145mm wide sunglasses with all the greatest features you could hope for. Not only do they provide full UV400 protection, but their crystal clear polarized or non polarized lenses will ensure optimum clarity with your large frame sunglasses. For an added touch of ease, our sunglasses for large heads include a spring hinge that can be flexed outward if necessary for added comfort..

If you're searching for a great pair of men's large sunglasses, look no further. These large sunglasses are sure to fit the bill.

FAQ's
How wide are your large sunglasses?

These shades measure 145mm in width.

Are your large sunglasses men's or woman's?

They are good for both, the main criteria is that you have a large head.

Do our 145mm wide sunglasses feature polarization and 400UV protection?

You have a choice of polarized or non polarized lenses, all of our lenses offer UV400 protection.

Are your oversized sunglasses equipped with a spring hinge?

Absolutely. Sometimes you require an extra bit of give for ultimate comfort and that's exactly what our spring hinges provide.

How tall are the frames on your large sunglasses for big heads?

The frames are 50mm high.

Are your large sunglasses FDA approved?

Yes, all of our sunglasses come with FDA-approved impact resistant lenses so that you can trust their durability and quality.

For how many years have we been designing wide sunglasses frames?

We've been specializing in sunglasses for big heads since 2019. With that said we first started making sunglasses in 2012.

How long does it take to ship your men's large frame sunglasses?

We strive to ship your order within 24 hours of the time it was placed. If you submit your order before 1pm, we'll typically send out the package that same day.