Description
Welcome to our store, we are delighted that you chose to visit us. Allow me to share a bit of insight into what makes our store so unique.
Faded Days Sunglasses main focus is on crafting sunglasses frames designed specifically to fit large heads, and this pair of sunglasses for wide faces is no exception. This particular model you are viewing right now embodies the quality and style that Faded Days strives to provide, sunglasses for big heads perfectly tailored to fit large faces comfortably, all day long.

These frames are based upon our best selling XXL Matte Finish Polarized Sunglasses for big heads, but with a few refined tweaks for a little extra comfort, depending on your face shape. The main difference with these sunglasses for large heads, and the aforementioned wide sunglasses, these lenses are not quite as high and the nose bridge is slightly lower, but the 165mm wide frame width remains the same. These slight changes would qualify the frames as Asian fit glasses.

Asian fit sunglasses, or as they are sometimes referred to, low bridge fit glasses or sunglasses for Asian faces, were created with special facial features in mind. This design is specifically crafted to prevent the frames from slipping down the nose and resting on high cheekbones - a common problem that many East Asians face when wearing traditional spectacles. 
Having said that,  these sunglasses are made for everyone. They feature taller nose pads that provide unbeatable comfort which regular-fit glasses can only dream of. These frames may be the best fit for a wide variety of face shapes, regardless of your ethnicity.
These sunglasses for big heads have many notable features. Their polarized lenses offer full UV400 protection and come with a 10-day trial period (US only). Plus, you'll receive a free microfiber pouch with your order and shipping is always free in the US. To top it off, if you place your order before noon, it's almost certain we will ship them that same day.
If you've had difficulty finding men's wide sunglasses, these sunglasses for wide heads might be the solution you are looking for.
Shipping + Returns
FREE SHIPPING on all US orders over $50
Easy Returns.
Your satisfaction is GUARANTEED.
If you are not happy with your purchase, simply email us within ten days of your date of delivery. We'll instruct you on how to return your sunglasses for a refund of the purchase price, minus a $4.95 shipping fee. International sales are final.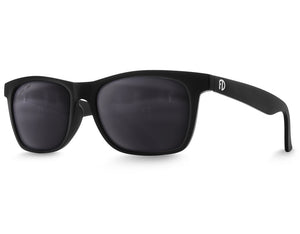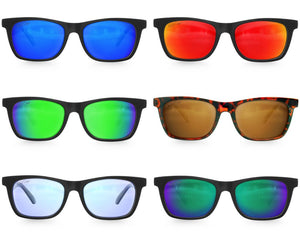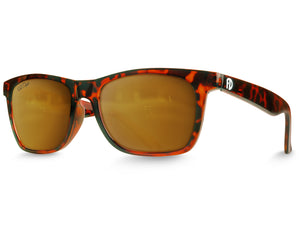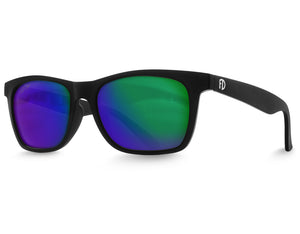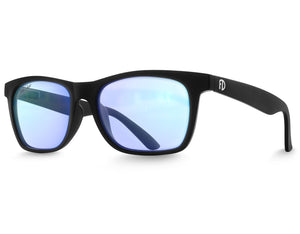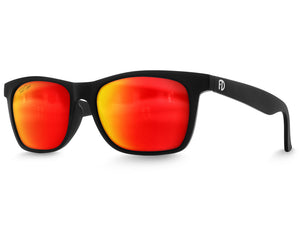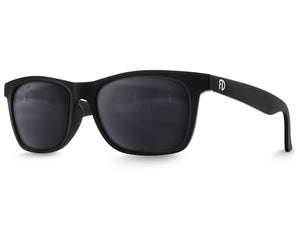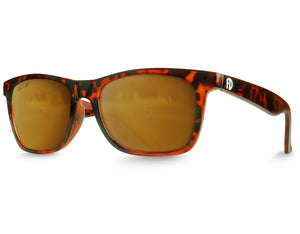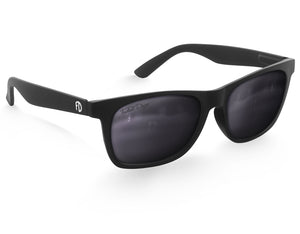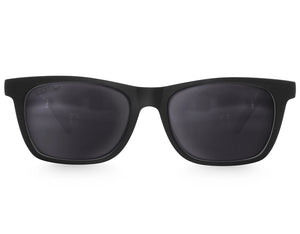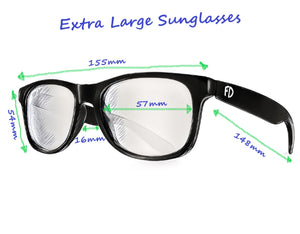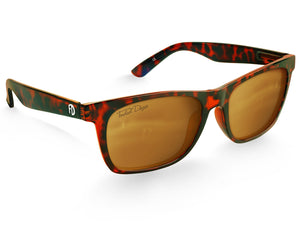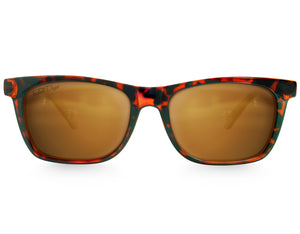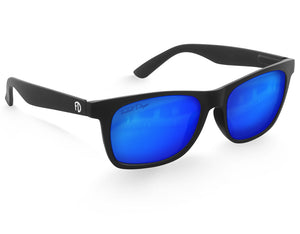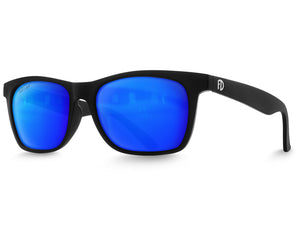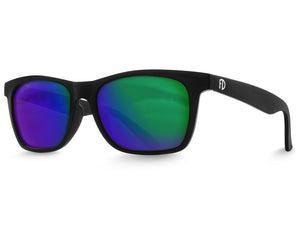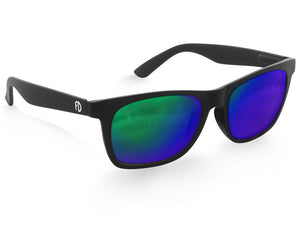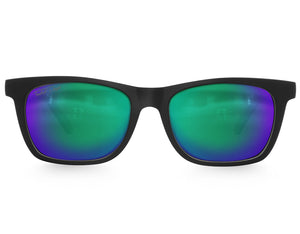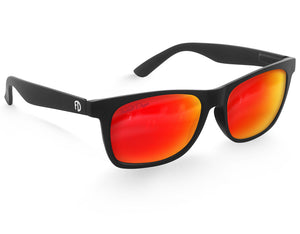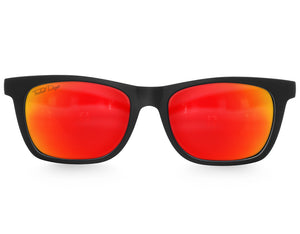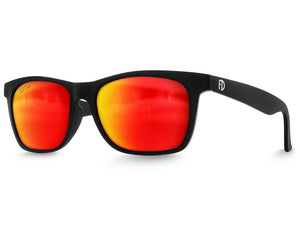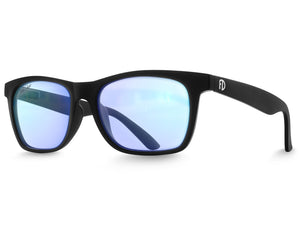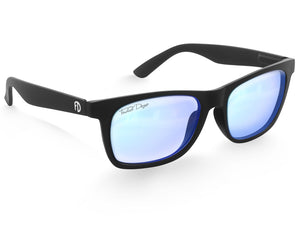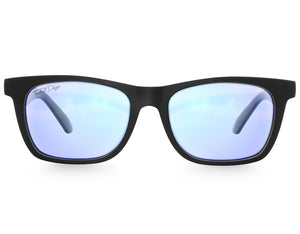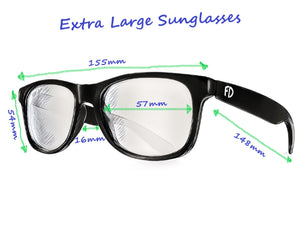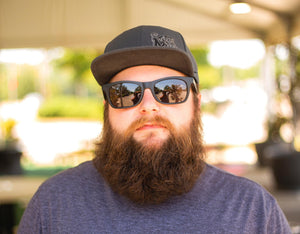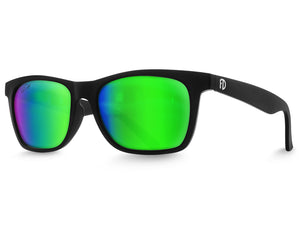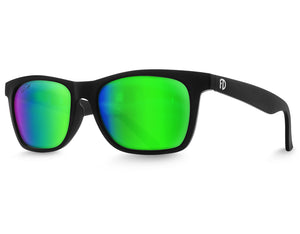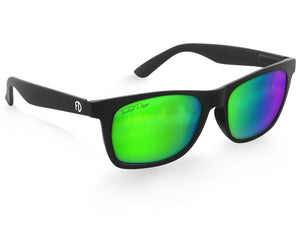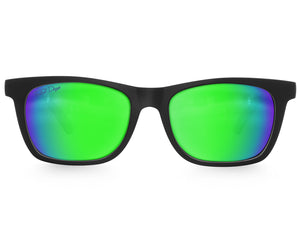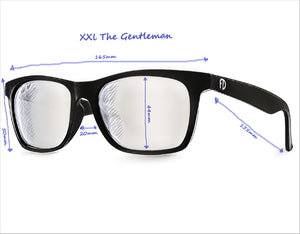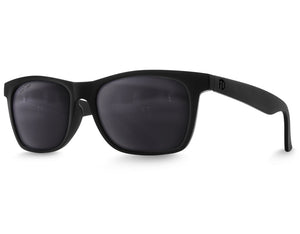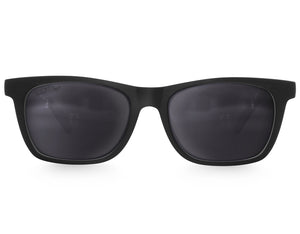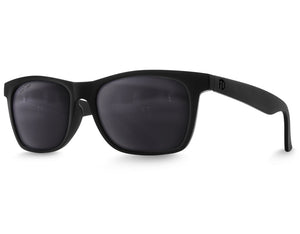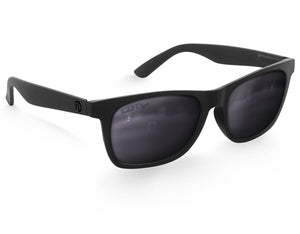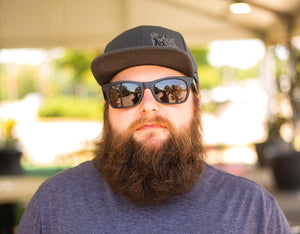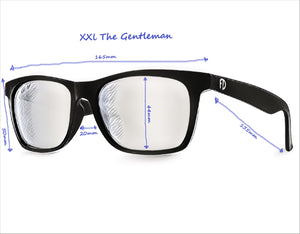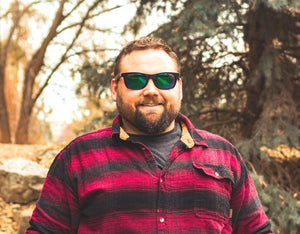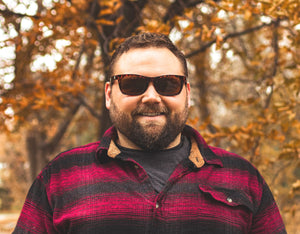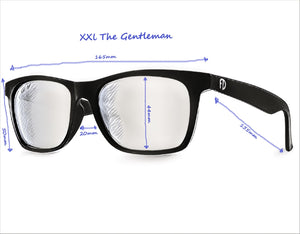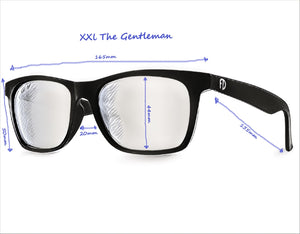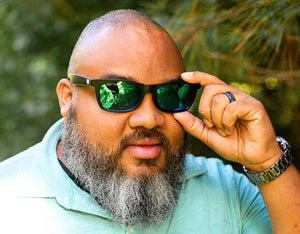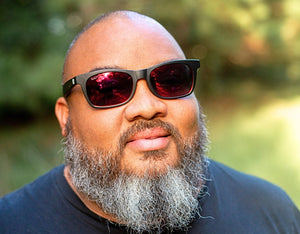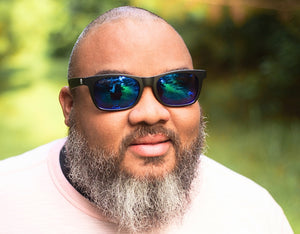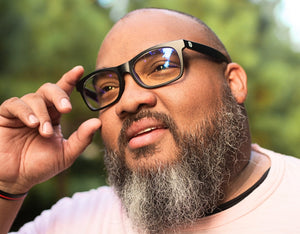 Struggled for years to find glasses to fit my melon!
Received my glasses today and they are the best fitting frames I've found in my nearly 40 years on this rock! Be nice to partner with these guys and help them advertise on my YT channel and other social platforms! 😎
Ah, dear sir, what a fortuitous day!
The quest for a fitting frame for one's majestic melon can indeed be as long and winding as the River Thames. But lo and behold, it appears you've alighted upon your very own crown jewel with our 165mm 'The Gent' Sunglasses.
Your commendation has, in no uncertain terms, added a gleam to our day. We are positively chuffed to have catered to your sartorial spectacles needs during your splendid journey on this good Earth.
Here's to another 40 years – and beyond – of impeccable style and a vision as grand as your headspace. Chin-chin, good sir!
These Sunglasses Are Truly Sized for Big Heads Or Wide Faces
These Faded Days 165mm Gent sunglasses are the only set I have found that has fit me comfortably, I have the hardest time truly finding glasses that will fit my face. I have bought from many websites claiming theirs are big and yet they have all failed to fit my head and I have been forced to return them all. When I walk into glasses stores in Malls or shopping centers, I would walk out with not a single pair of Glasses that fit my face. It is very depressing.
I am not morbidly obese or anything, but I am Southeast Asian and some of us do have genetically wide faces for some weird reason. If you are the same, you will know what I'm talking about.
These Faded Days 165mm sunglasses was the only ones that fit me and are super comfortable and literally perfect for me, and the Gent Model being cut for Asian type faces is the icing on the cake!
Everyone who reads my review will order these and find out what I mean and hopefully be as thankful as I am for Faded Days manufacturing these specific type of Sunglasses.
Hat size 7 5/8
My fitted hat size is 7 5/8... that's pretty big. I got a big Asian round head and face. So, I have a low bridge and high cheek bone.
This XXL frame "the gent" fits PERFECT! I seriously can't believe I found QUALITY sunglasses for my big 'ol head.
I highly recommend if you have a hat size of at least 7 5/8 to get these. The glasses are built with good craftsmanship and decent quality of materials. It's pretty similar to those 160 dollar glasses with that oval shape logo. Half the price for the same quality IMO.
Sign up for newsletters. He may send out discount codes.
Great glasses
Having an extra large dome, sunglasses we're always a problem. Not any more! These things are awesome.
Finally a pair of sunglasses that are fashionable, functional and fat-face friendly!
How many times have I walked by an array of sunglasses and had my interest piqued by a flash of color, shape or form? Drawn to the buffet of eyewear, I try them on and find my face pinched, the frames creaking and the lenses warping from the width of my goddess-like brow. I sweep the offending frames from my face feeling a sudden wave of injustice that my stunning bone structure is far too much for such plebian measurements.
Enter Faded Days. Imagine my joy and dismay at the possibilities enumerated in the thoughtful descriptions of each sunglasses style including detailed measurements of the total width and size of lenses. The rainbow of lens colors, both polarized and not, provides a gorgeous spectrum to choose from. Strong frames in matte and glossy finishes are lightweight and fashionably shaped. I am so happy that Google finally matched me with this retailer so that I could fall deeply in love with their eyewear and celebrate my own beautiful face.
How many times have we, at Faded Days, beheld the sun rising in the morning, casting a golden hue over our collection of eyewear, and hoped fervently that somewhere, a goddess-like brow was being graced with the perfect fit of our meticulously crafted frames? How often have we sat at our workstations, scribing the details of each individual style, imagining the vibrant, rainbow-hued expressions lighting up the faces of our customers as they found their perfect match?
Thus, imagine our exhilaration at your prose, akin to a perfectly composed sonnet, or a dance of sunlight on ocean waves. Your words - so elegantly capturing the essence of our passion and craftsmanship, mirror our own feelings of joy, as if a symphony of gratitude is resonating within our walls.
As we envision you, reveling in the spectacle of our offerings, we cannot help but feel a surge of validation, a confirmation that our love for eyewear has truly permeated the product we offer. Your appreciation of our thoughtful descriptions, the meticulous measurements, the myriad lens colors, and the glossy and matte finishes - all chosen with the utmost care - are an anthem to our work, an ode to the art of sunglasses crafting.
And so, noble champion of beauty and style, we offer our thanks for your shining review. Just as the internet brought us together, so too will our shared love for splendid eyewear keep us entwined in this joyous journey. We, the humble craftsmen of Faded Days, eagerly await the opportunity to serve your stunning bone structure again with our sun-shielding wares.
Our gratitude, dear customer, is as boundless as the horizon seen through a pair of our crystal-clear lenses. May we continue to celebrate your beauty and the sun-drenched days together, casting shadows only where they complement your divine visage. Here's to many more days spent in the radiant glow of shared satisfaction, with you, our cherished patron, at the heart of our sunglass spectacle.
Yours in frames and sunshine,
Ben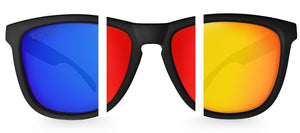 Quality Lenses
Impact-Resistant
All Faded Days sunglasses lenses are made with FDA approved impact-resistant lenses.
Optical Protection
All of our lenses provide full UV400 protection, so that's 100% of all UV-A and UV-B rays, making them the ultimate in protection for your eyes.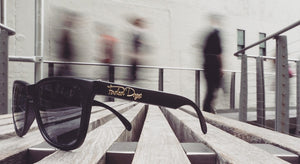 Very, very fast shipping
We don't hang about, our goal is to ship your order within 24 hours (week days) of receiving it. Most days if you order before noon, we will ship your order that very same day. No fulfillment centers, just us because we are independently owned, and that's rare for an eyewear company.
Our Gent line is based upon our extremely popular 165mm XXL line but with a couple of tweaks, we have reduced the lens height by 7mm and made a slight adjustment to the nose bridge shape.

I wanted to make a pair of sunglasses known in the industry as Asian fit, but what are Asian fit sunglasses?

Asian fit sunglasses, also known as low bridge fit or sunglasses for Asian faces, are created to accompany special facial features like a lower nose bridge and higher cheekbones. This design helps prevent the frame from slipping down the nose or resting on the cheeks, which is often experienced by East Asians who sometimes require extra comfort when wearing glasses.

Asian fit sunglasses are a little more refined than standard frames. We want to ensure comfort for individuals with low nose bridges and higher cheekbones, therefore our Gent frames have a narrow bridge on their noses along with higher pads, a shorter lens height, decreased frame curvature and an increased temple curve. All of these features help keep the frame in place while avoiding any annoyance or discomfort.

For a long time, the sunglasses industry has been designing sunglasses primarily for the average Caucasian face, obviously we do things a little differently around here, specializing in sunglasses for all shapes and sizes.

With all of that said, these sunglasses are not just to be worn by any one ethnicity. Although these might be the best sunglasses for Asian faces, you don't need to be Asian to find comfort and a better fit with Asian fit sunglasses. Their taller nose pads give unparalleled comfort that regular-fit glasses can't guarantee you, so these might be the best fitting frames for most. Not only do they look great, but they also feel amazing on your beautiful face, no matter where your ancestors come from, as you can see from this review from Ernesto;
"I absolutely love these. I had the XXL regular ones and thought they were too tall and narrow at the nose, these coincidentally address the issue and are exactly what I was looking for shape wise. I hope they expand this line to have more funky colors like the other ones they have on this site. I also hope they offer gloss black eventually. These though are amazing even without color choices. Thank you guys, I am planning on ordering 3 more for my other cars / boat."

FAQ's

How wide are these Asian fit sunglasses?
165mm wide thank you very much.

Are these Asian fit sunglasses women's, or men's?
These are unisex, designed for all.

Sunglasses for Asian nose - will these do the trick?
Absolutely, the nose pads are built for the ultimate comfort.

Are your sunglasses Asian appropriate only?
No, no, these sunglasses are made for all, especially if you prefer a shorter lens height.

Are these the best Asian fit sunglasses or the best sunglasses for Asian faces?
Yes, they are both, they ship fast too!